Winter weather is a great excuse to play cozy dress up.  Cozy dress up: dressing as comfortable as possible and looking fly.   A nice sweater is an excellent way to achieve this look goal. The softer, the better.  Who doesn't wanna feel like they are wearing a blanket out?  The trouble with sweaters can be their bulkiness, hiding of physique, or dress down feel.
I don't let this stop me, though.  The more comfortable I am, the happier I am, but this is universal, right?  Regardless, I've found that for nights out when I just want to be as comfy as possible, I do not shy away from sweater wearing.  Pair a sweater with a pair of black tights and over the knee boots, and that sweater just escalated into another realm of dress wear.
I get it though, here I am talking about comfortable clothing and I'm mentioning over the knee (heeled) boots?  Well, I was skeptical of buying them for myself at first.  Despite OTK boots being everywhere in fashion, I felt like my legs were too short to pull them off.  Luckily #targetstyle is always killing it.  I found a reasonably priced pair of boots for my first venture into this style.  I love them.  I've always wondered why we don't have jackets for our legs in cold weather, and OTK boots are essentially just that.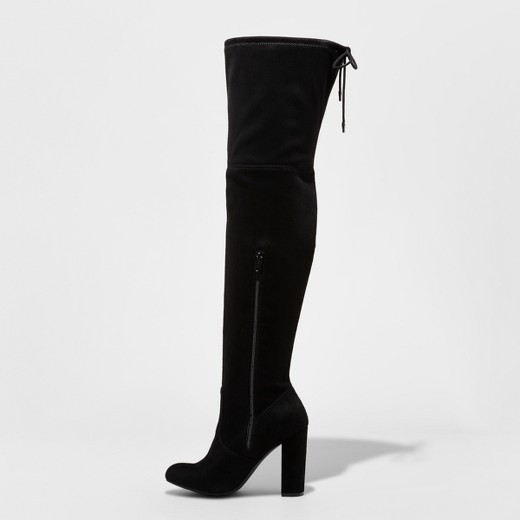 So, don't let wearing a sweater make you feel like you are just out running errands or having lunch with your Grandmother.